website
visual identity
and packaging
2012-2022

EVIK is an industrial company specializing in cable pulling grips for which we have designed the corporate, product and web identity, that is the sum of the company's visual identity.
The common denominator of the three is the fully individualized design and the adjusted distribution of information within each media, whether that is the packaging of a product, an exhibition booth stands or the company's industrially focused website.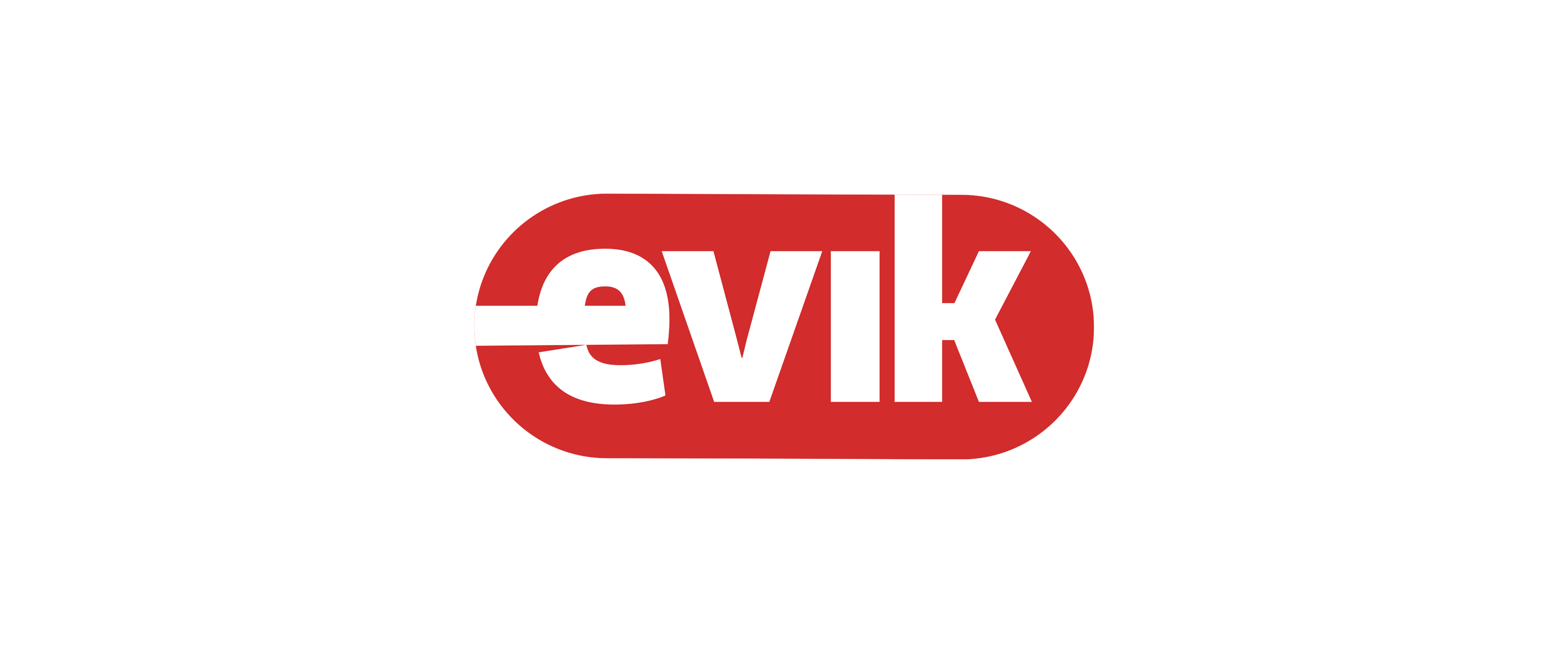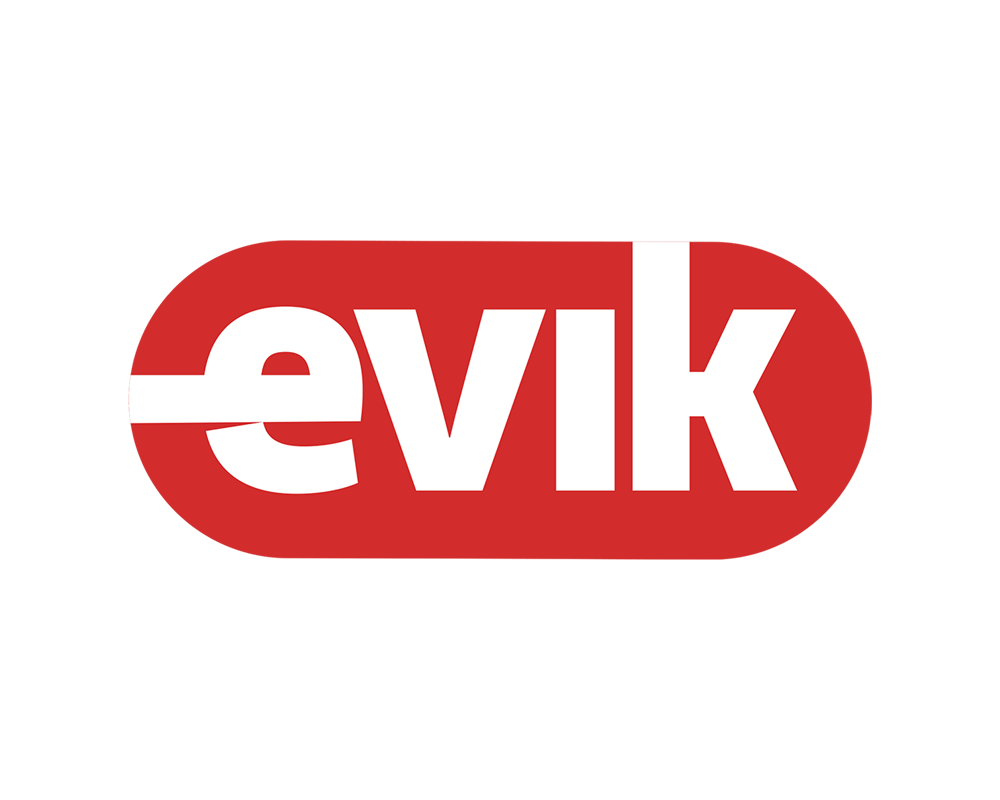 The redesign of EVIK's website incorporated all the elements that compound the language of visual identity. From the choice of typeface to the choice of color code we designed and brought to life an interactive version of the visual identity in a new, completely customized environment that promotes and compliments the products. The main idea behind the new website was the boxy design that comes across through it, creating a «functional grid» inside which the products are presented and the user navigates.
Within this design rule, inspired by an electricians tool case, information is presented in a screen that adjusts fully depending on the device, without the need for scrolling. This uniform, compact design becomes functional through a modified, simple and easy website navigation system. Finally, the structure and the design of the website has been done in such a way as to ensure that it can be easily upgraded in the future.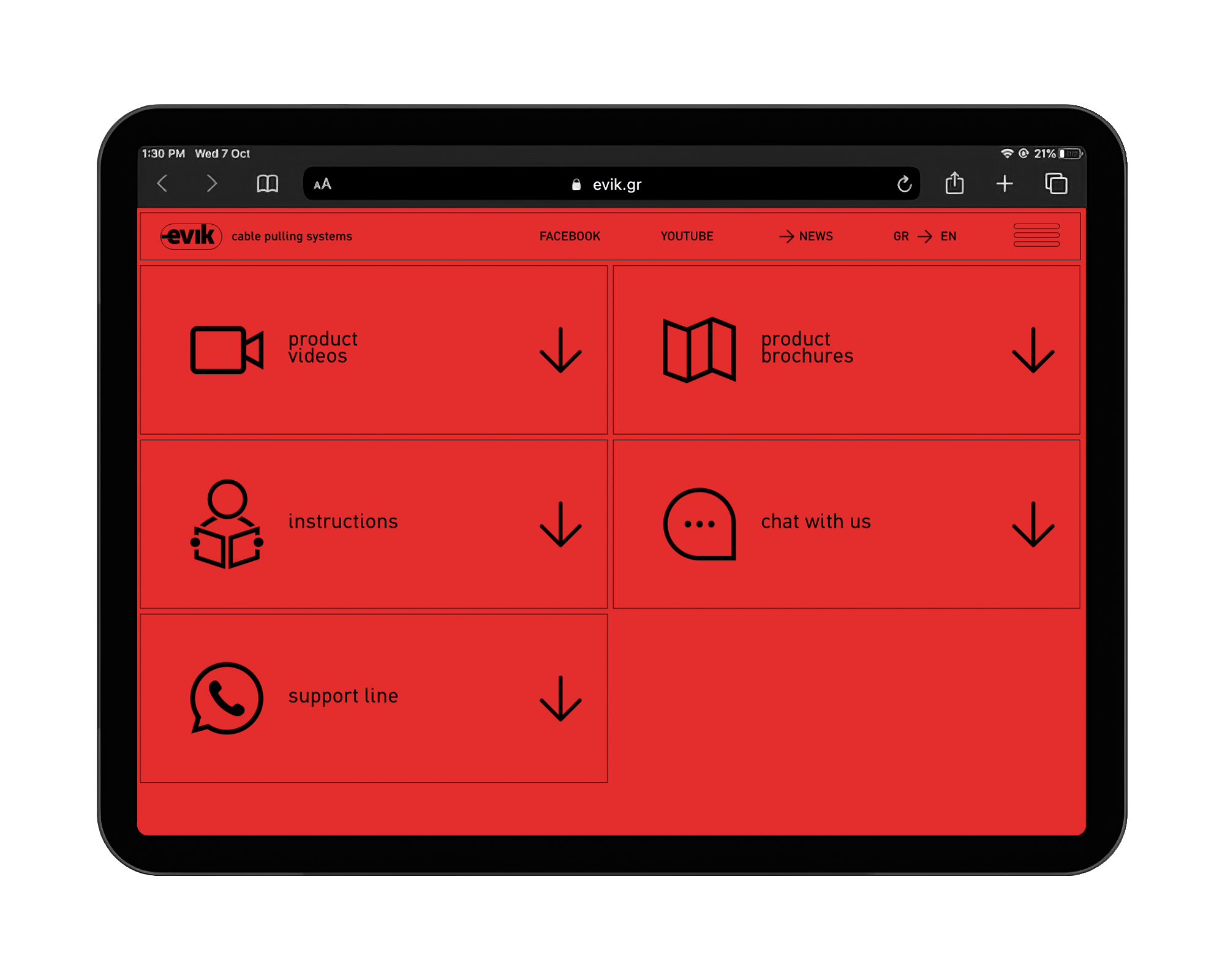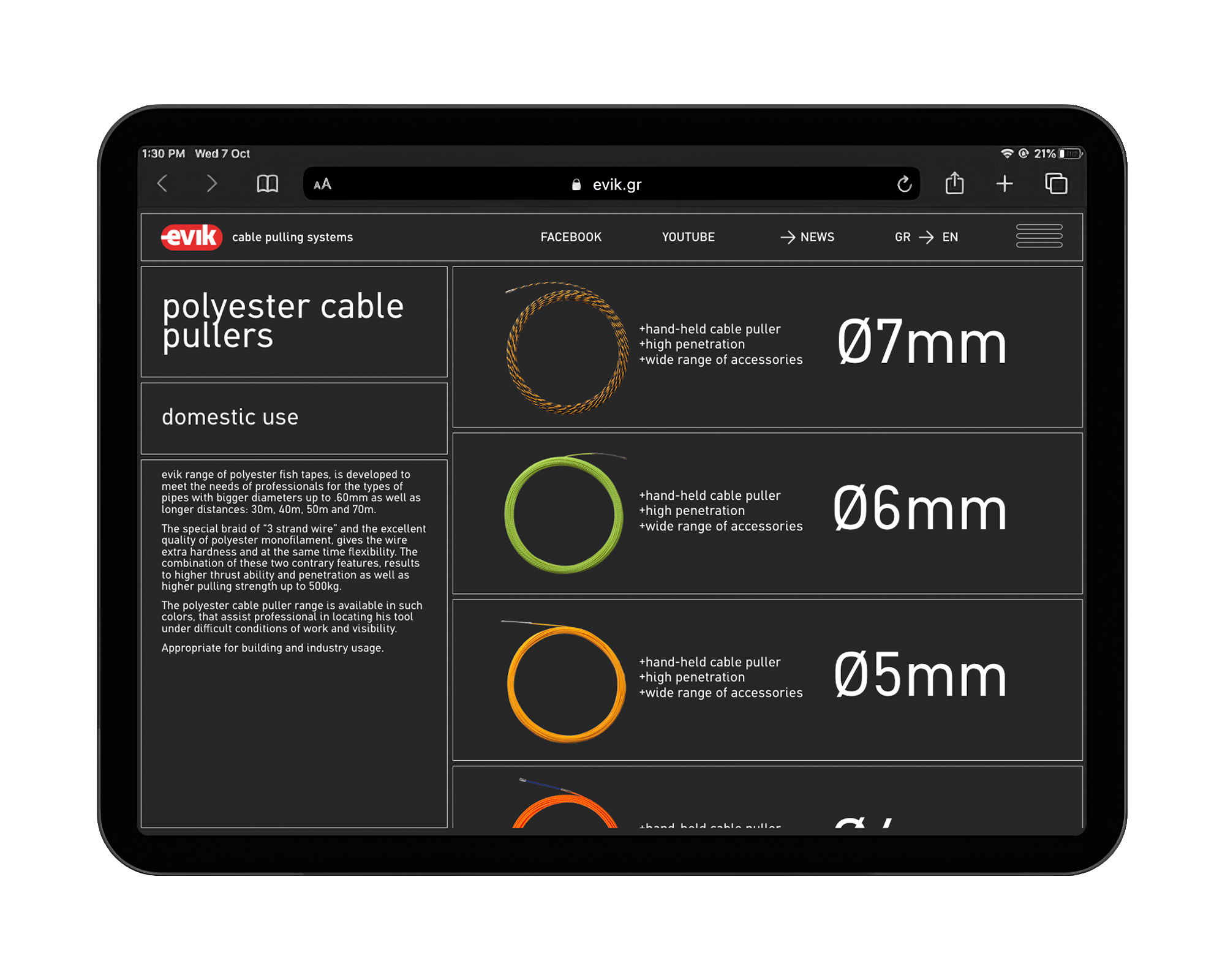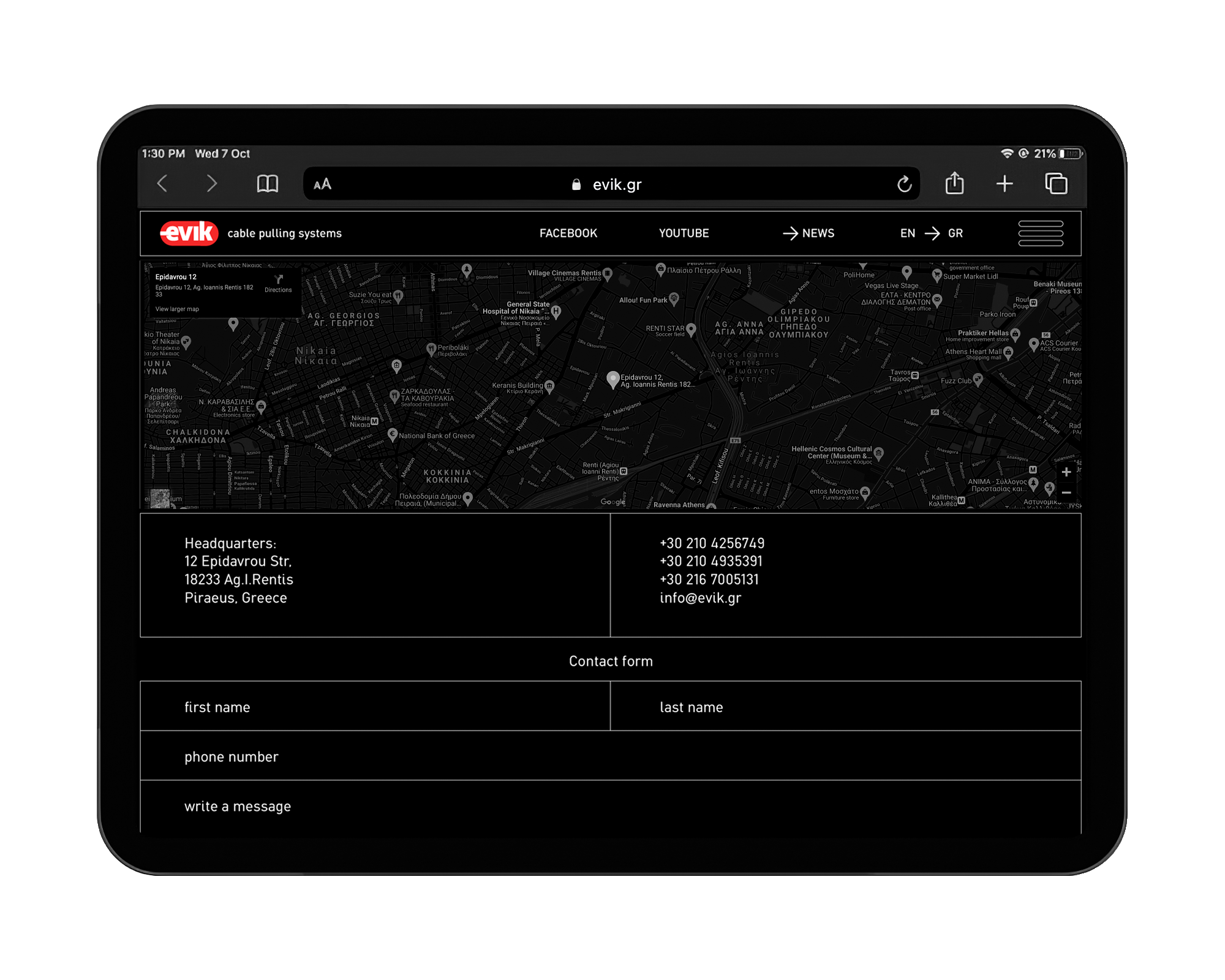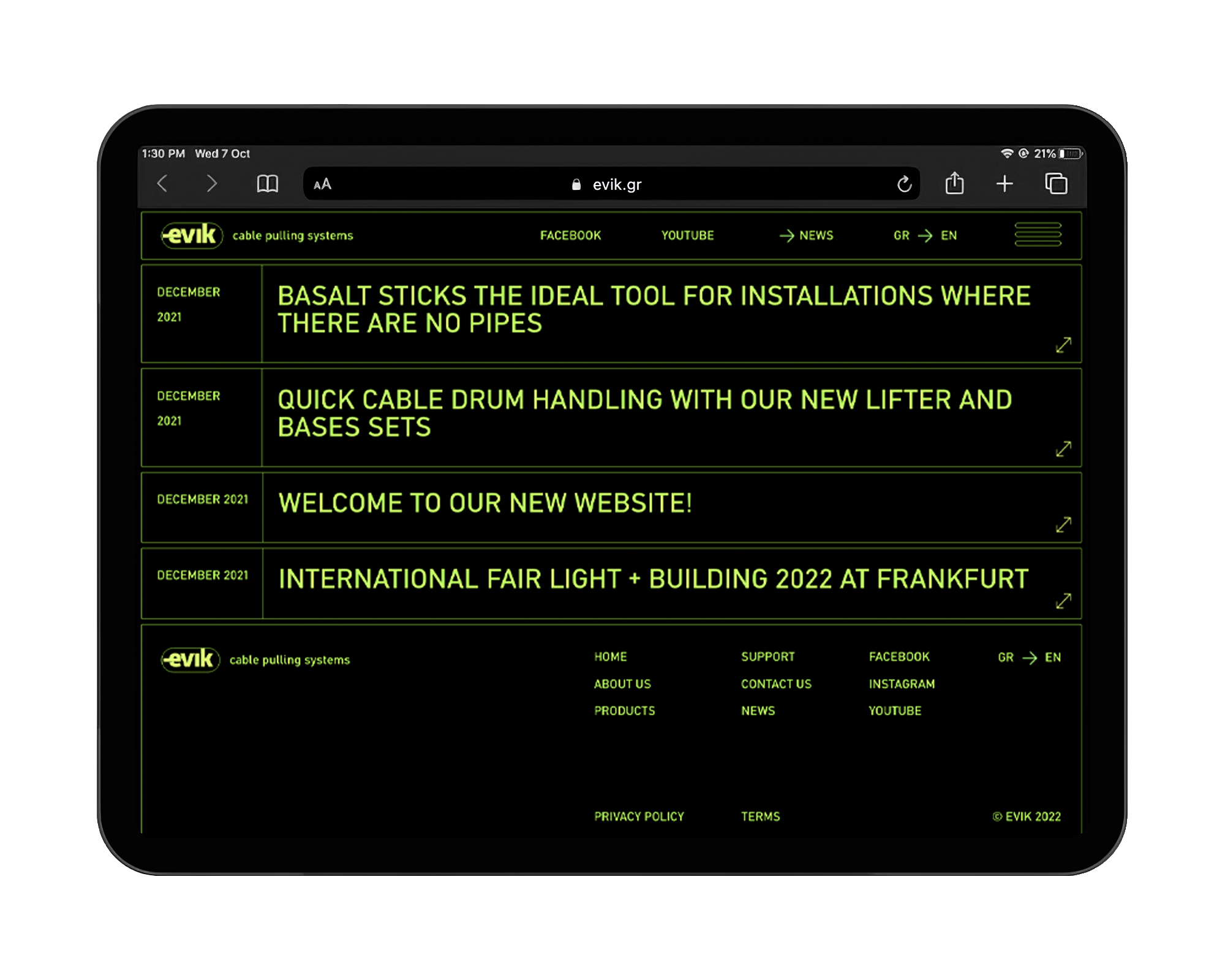 The core axis of the design process when developing the packaging for EVIK was on the one hand the creation of visual coherence between products and apps / promotion actions and on the other hand the resolution of various matters concerning the specific product.
After a study of the products we took into consideration the way the products are presented in the stores, how easy they are to transport, their low cost of production as well as the straightforward fit of the product's packaging.
The packaging has as a central axis of design development on the one hand the creation of visual connection between the products and their applications / promotion actions, on the other hand the solution of various issues that concern the specific product.
Thus, after studying the products, the way of posting the products in the stores, their easy transport, the low production cost and the easy application of the packaging in the product were taken into account.