PAL logo followed the company for more than thirty years, indicating all its products, actions and activities. In 2018, we were asked to redesign the logo to the logic of general brand renewal.
The final proposal is a purely typographical solution.
Οur points of interest were, in brief, the alignment with the new corporate font chosen, legibility enhancement, brand consistency and a most consumer-friendly approach that goes hand in hand with the marketing approach for the years to come.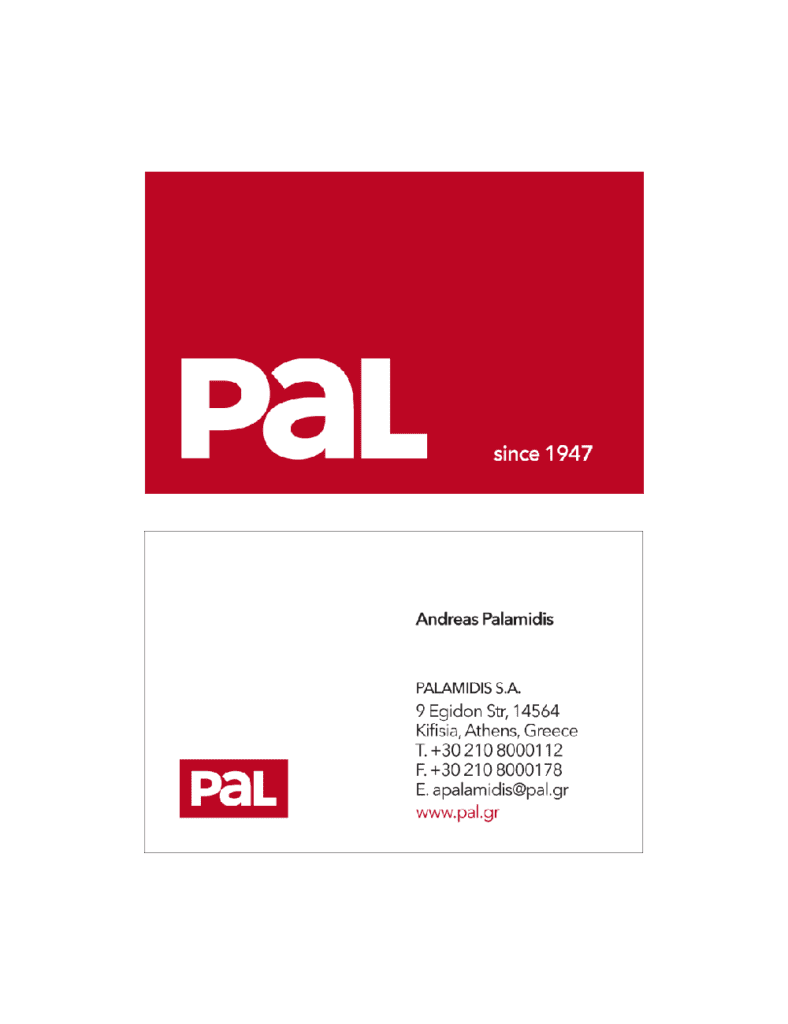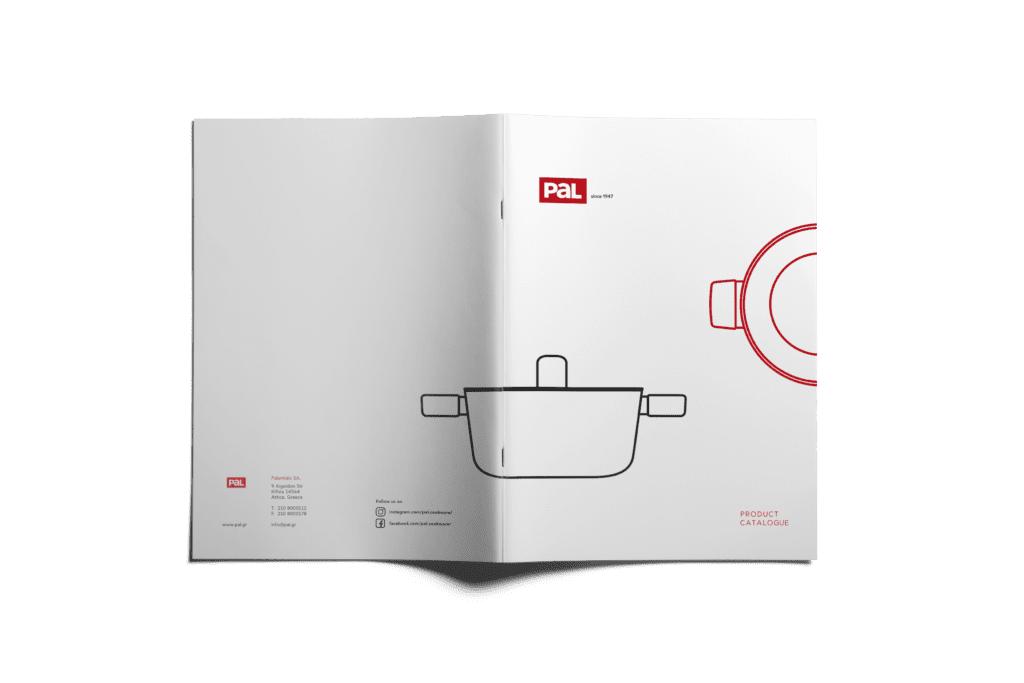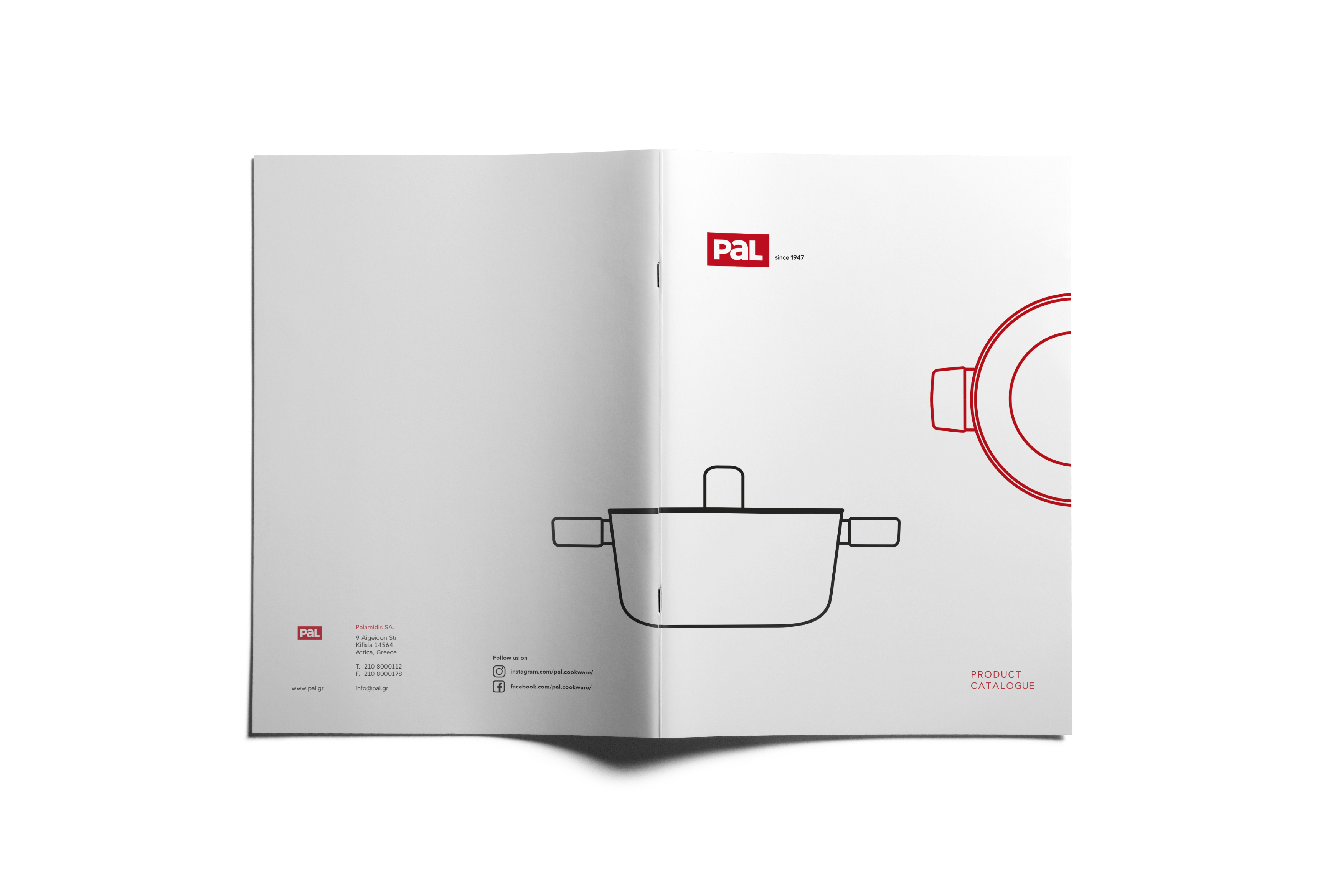 PAL is one of our long term clients and a pioneer in the greek kitchenware market. Through the years, we have managed to design various graphics applications for the brand, ranging from cookware packaging to products catalogue, and even full website construction.
The Granite Series is a product range of the PAL brand regarding top quality cookware equipment. With state of the art, the design, and the unparalleled durability, it is certainly one of the top lines in the kitchenware greek market. We wanted to design a dedicated and special sleeve for this particular range in order to enhance this already beautiful product.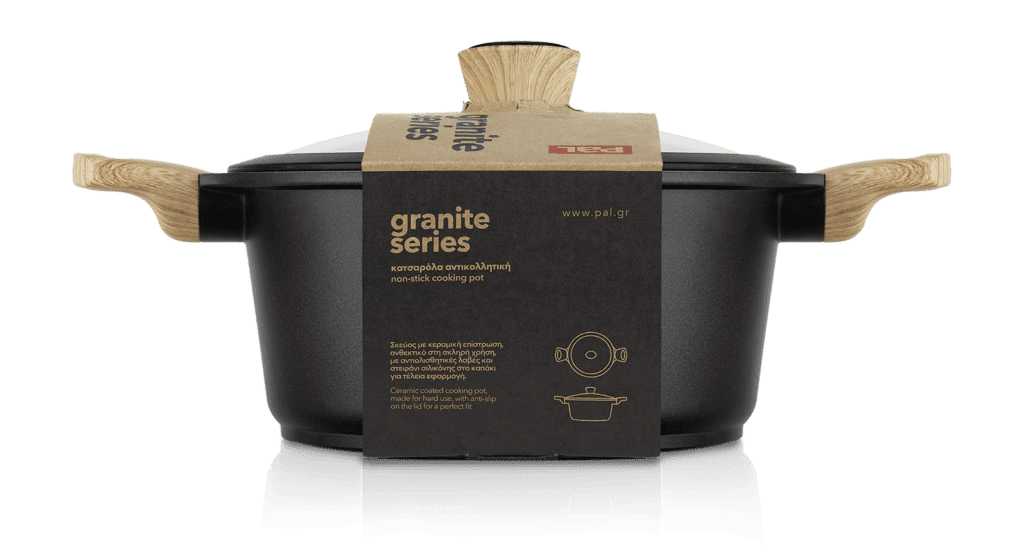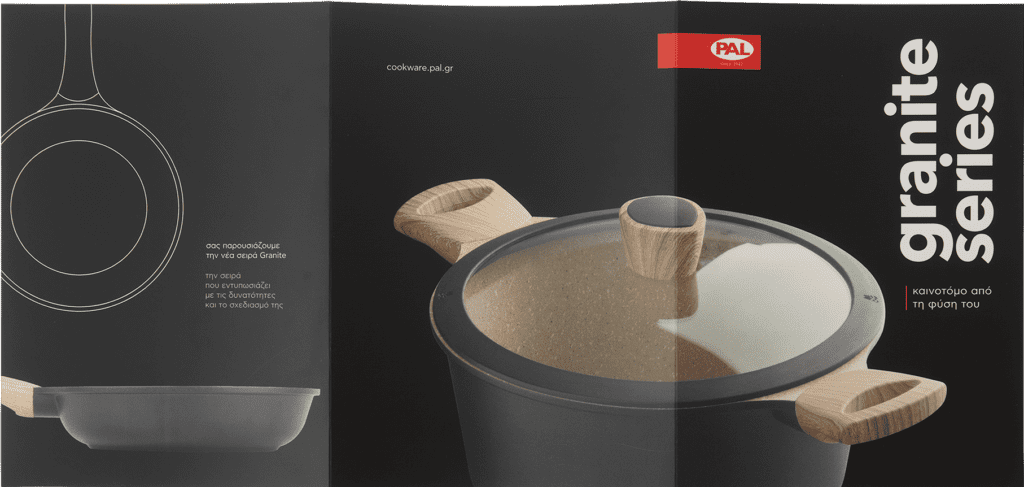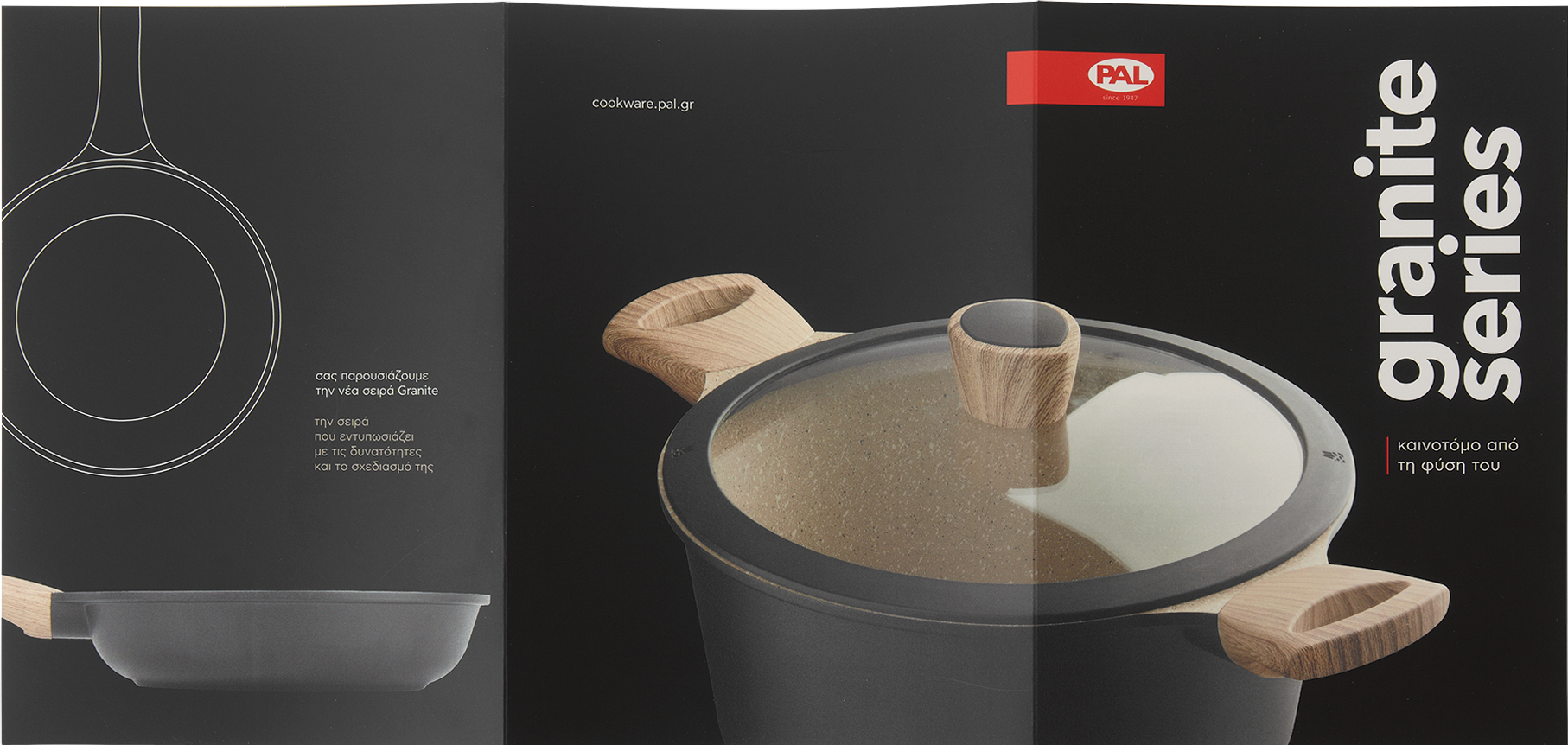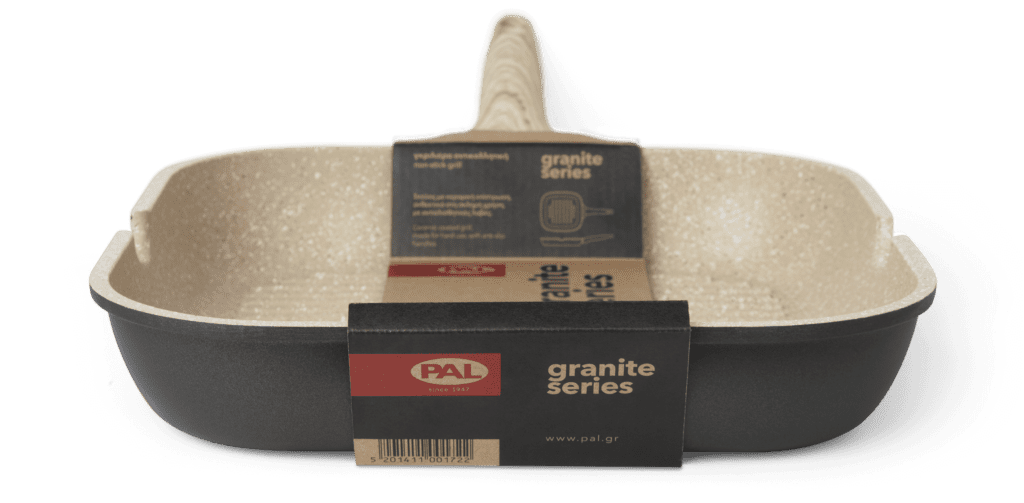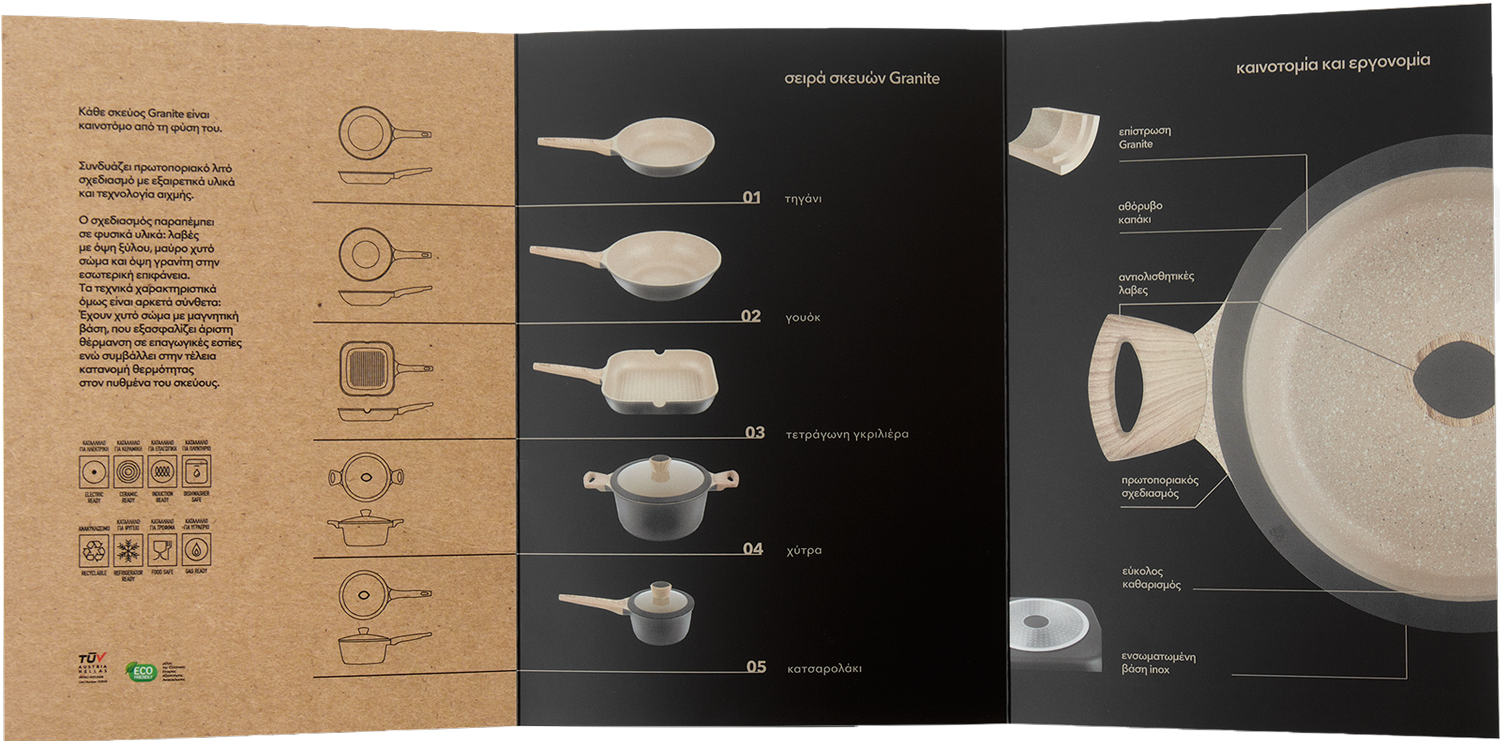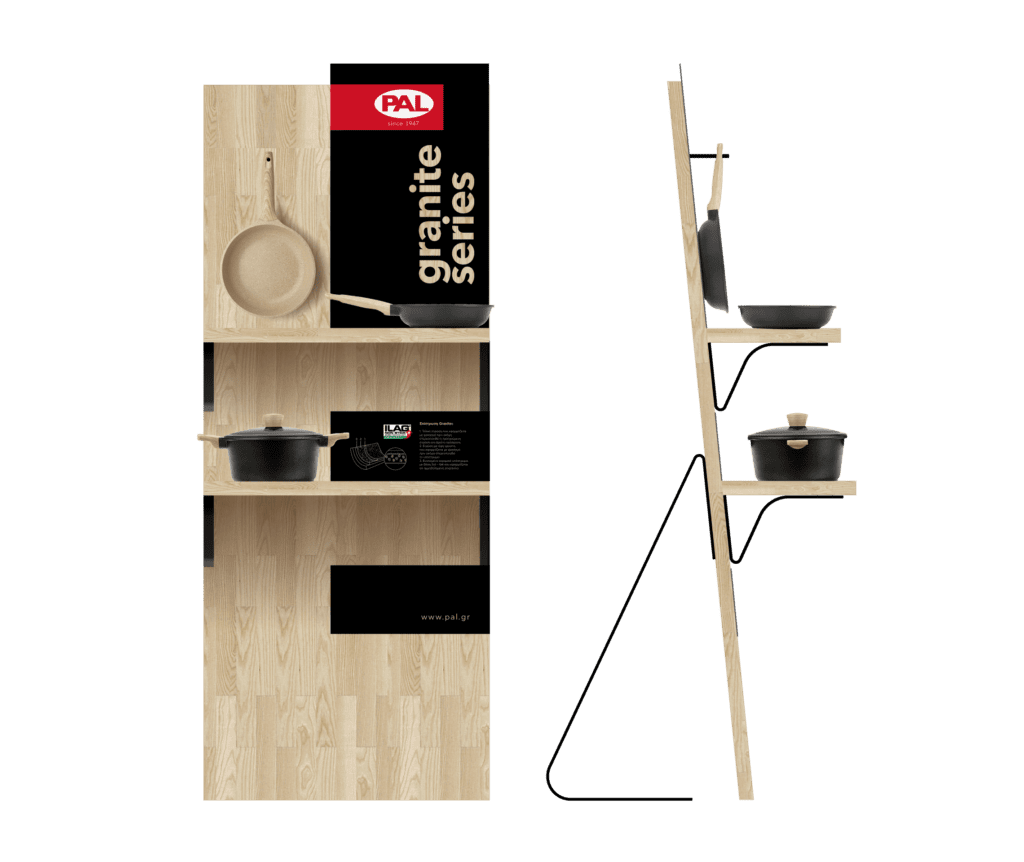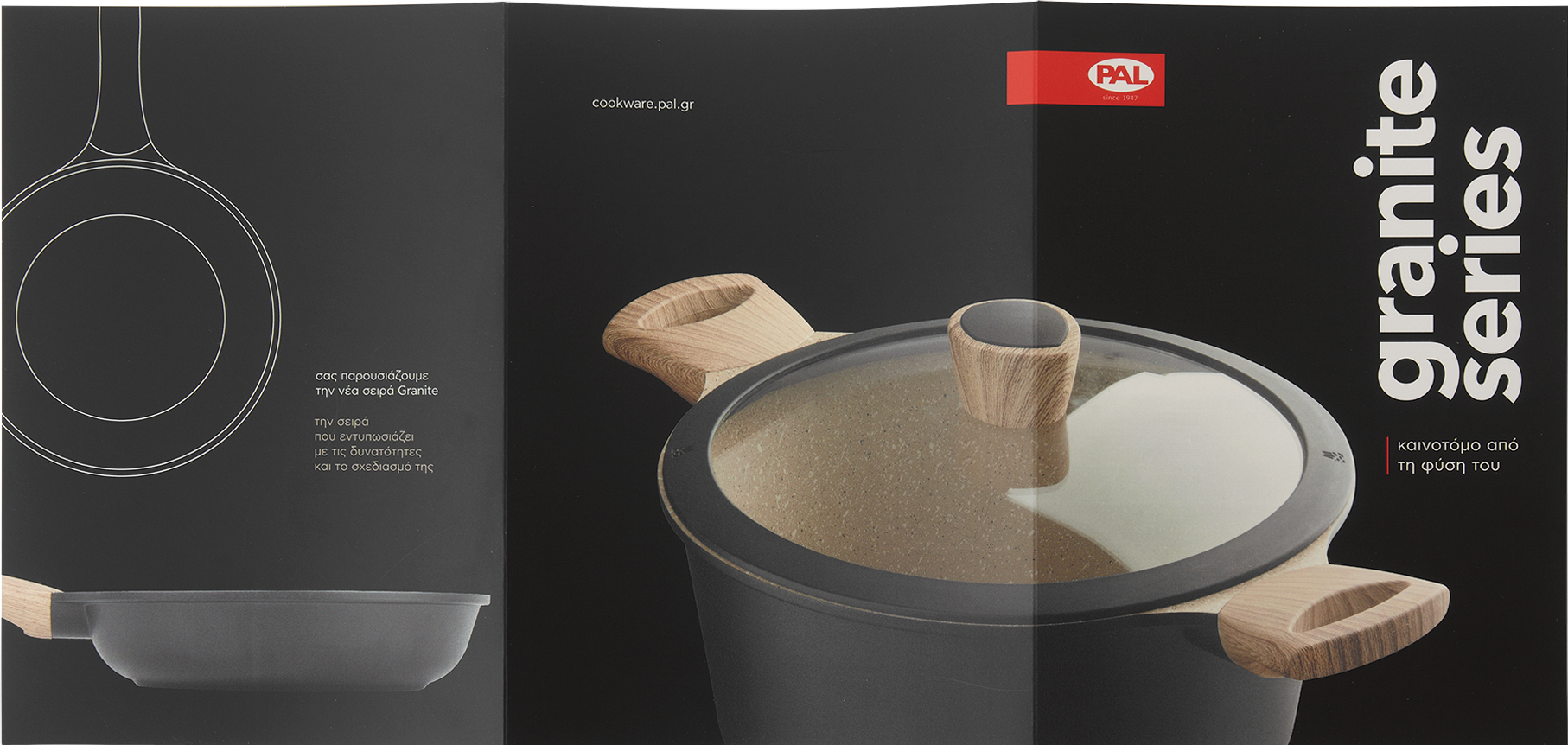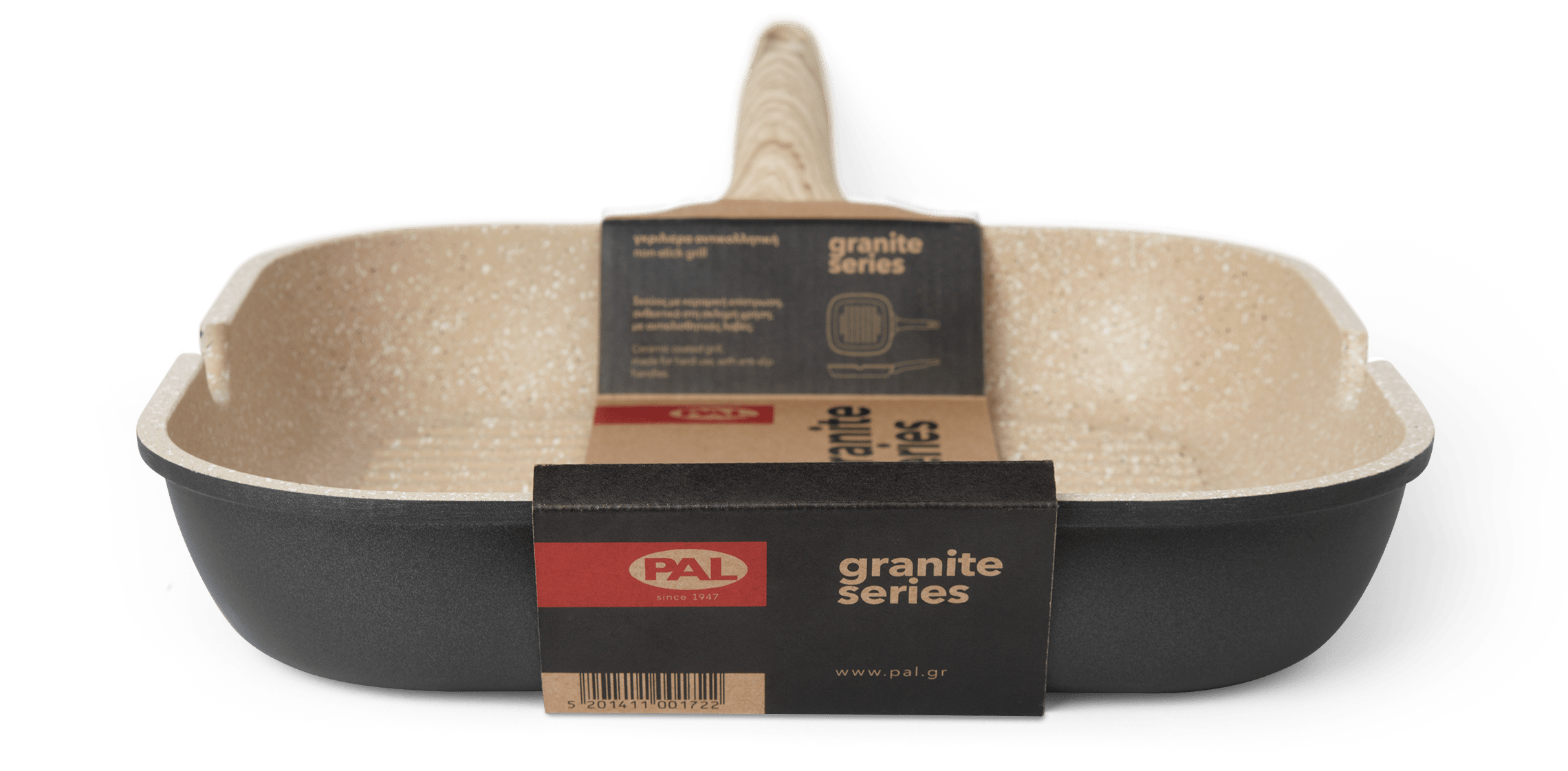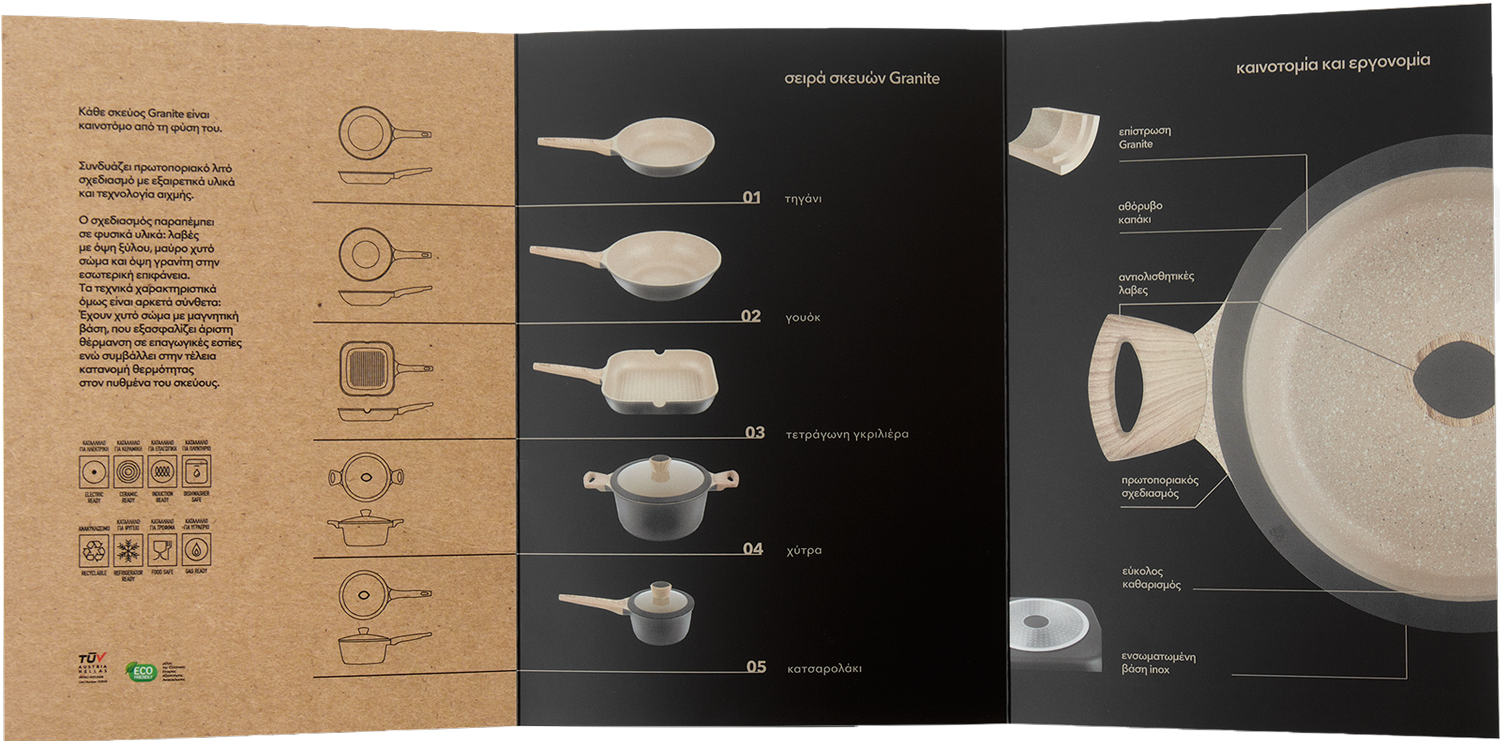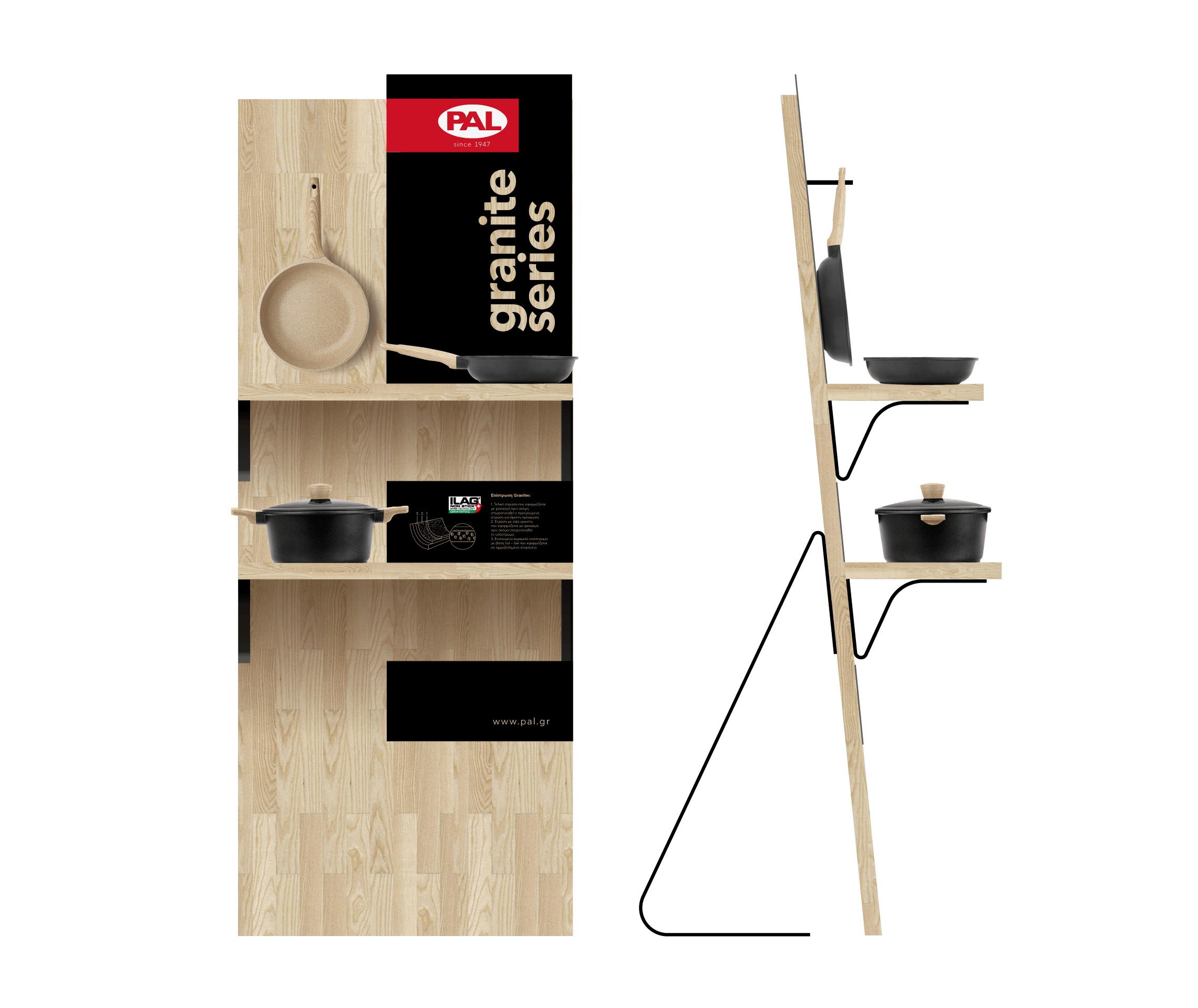 cookware and packaging
websites
2016-2017
Pal industry is currently divided in two major sections. Kitchenware development and packaging devision. For these two sections we wanted to design two separate websites that share same aesthetics as well common functionality elements as database, products filters, etc. 
The process included many steps of understanding the product line-up, specifications and their unique features. Αlong with the website design we undertook the task of photo shooting all products. We aimed at showcasing all industry products in a common and accurate way. 
In conclusion we are proud for creating the two PAL websites by embracing comprehension for both facilities, achieving a major upgrade οf the whole corporate image in global market standards.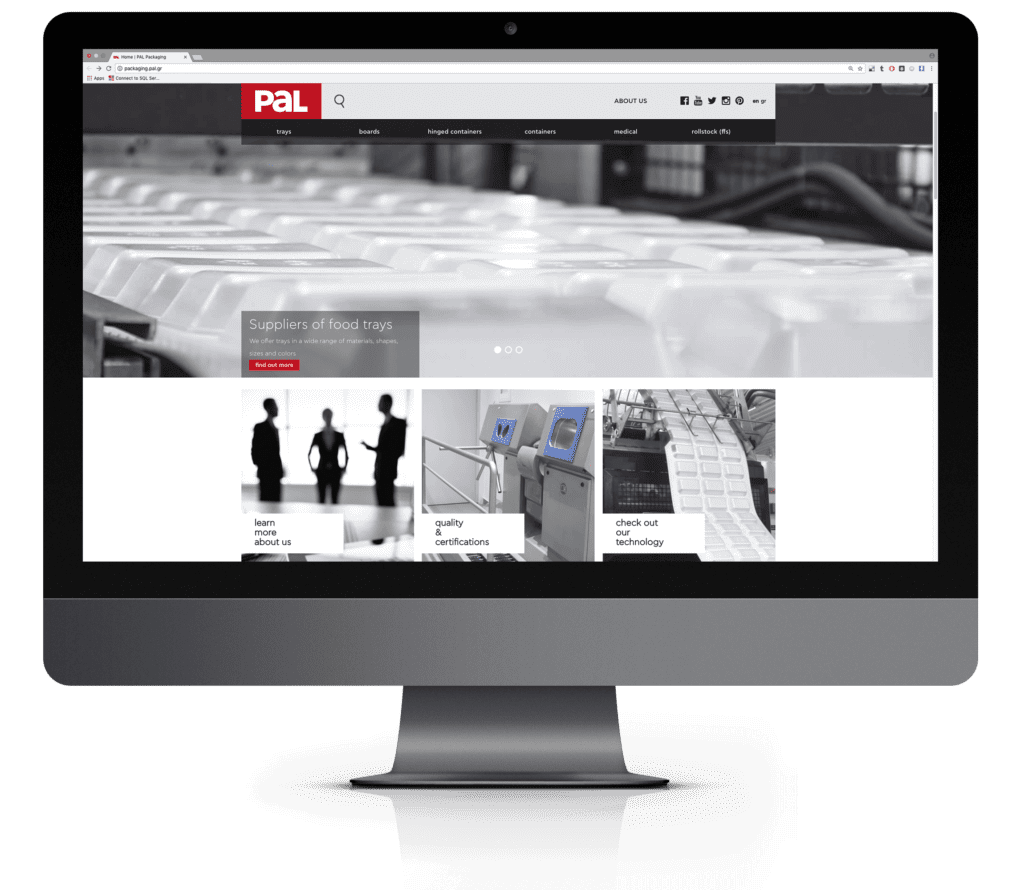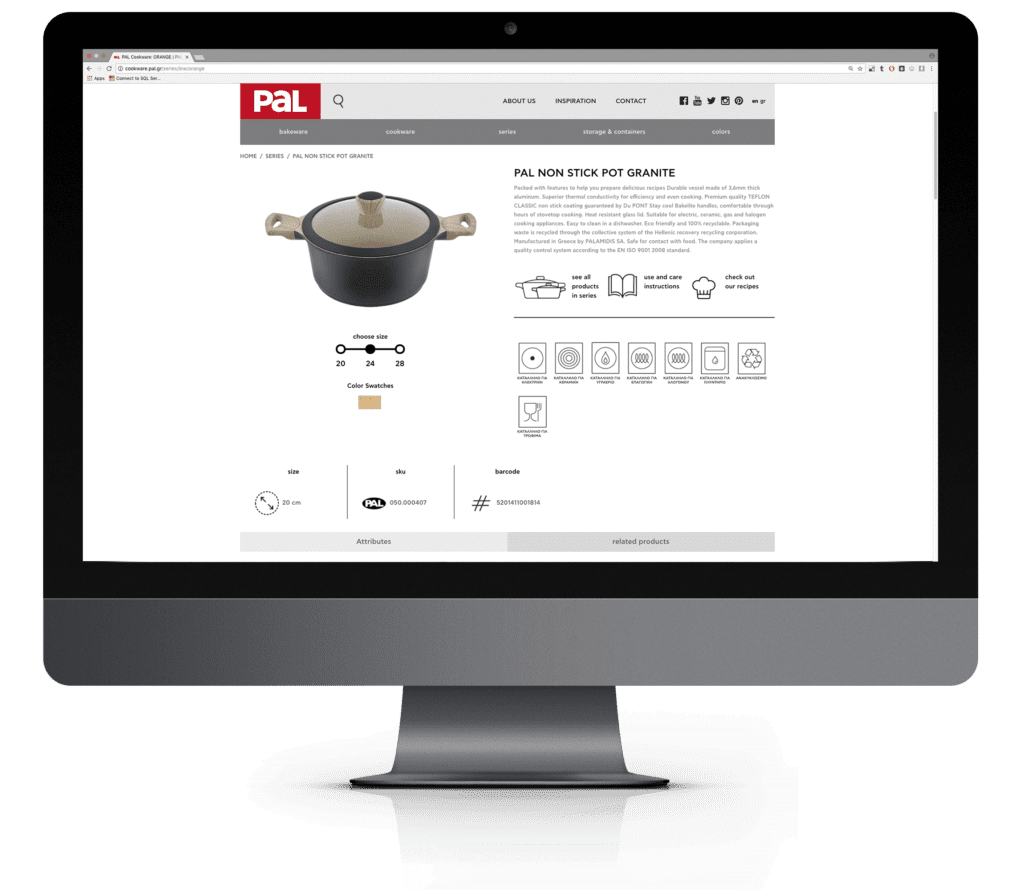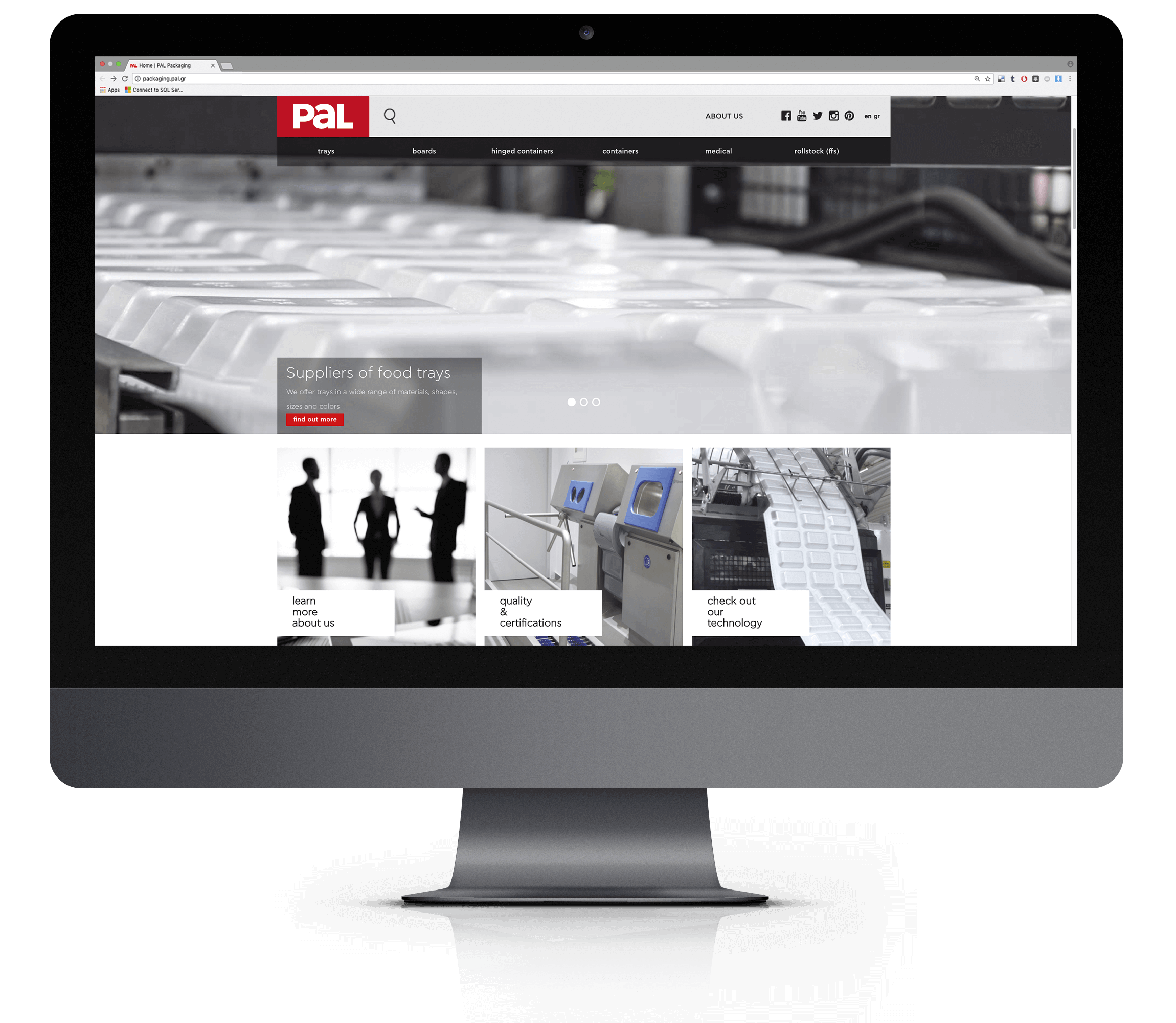 PAL's corporate brochure was a tricky task indeed. It featured a rather straightforward brief but with a small twist. PAL's aim was to have a cohesive corporate brochure which, at the same time, is easily detachable and divided into categories. 
So we came up with this idea of the rubber band and the tailor-made spine, and the result was quite special and has the contemporary aura that best describes PAL as a brand.